Home »

Sugar Baby And Daddy Terms: Learn Them Before Sugar Dating
Are you a newbie to sugaring? When you only start getting acquainted with this notion, you may wonder about sugar dating terms and slang often used on related websites and interactions. Being not sure about their meaning, you may get into awkward situations. Would you like to begin a new chapter of your life free from stress and disappointments? You have all the chances to start sugar dating with a gorgeous girl or a wealthy man, but first, learn more about sugar daddy terms.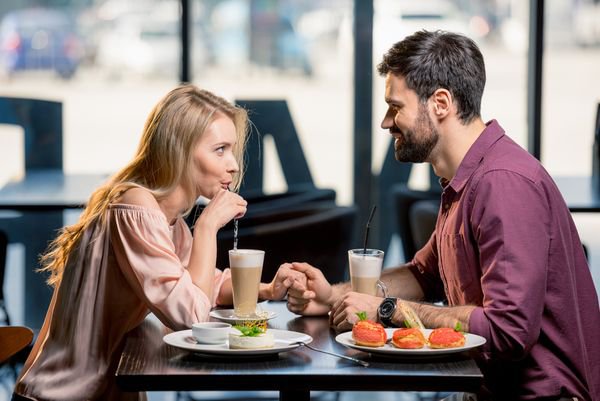 Common SD internet slang
Here are the most popular notions you can notice surfing through sugar dating websites pages.
Sugar Relationship (SR)
It's a connection between man and woman, which is mutually beneficial for both of them. These relationships are based on companionship, where everyone gives attention but without an emotional attachment. Both parties make an arrangement with concrete rules they stick to. This dating can include sex or not, depending on the choice. But the exchange for an individual benefit is common. It can be financial support, material goods, trips, and time.
Sugar friendship
This type of connection is typically based on a desire of girls and guys to meet. But usually, both partners consider each other friends. Spending time together, they may become close and go into "Sugar friendships with sexual benefits," (FWB) where except for beneficial friendship the intimacy is also involved. This kind of connection is more unstructured. A man can pay for it with money, vacations, paying bills, shopping, etc.
Sugar Baby (SB)
Sugar baby is usually a gorgeous and young lady looking for an older and more experienced man who can support her financially in gratitude for pleasant dates and time. Being not interested in traditional dating, she wants to find a compatible provider and make a mutually beneficial arrangement with him. She may date with several guys simultaneously as sugar dating doesn't forbid it.
Sugar Daddy (SD)
Traditionally, a sugar daddy is an older man who is experienced and successful. He doesn't want to dive into traditional dating but needs a girl's company. Being wealthy, he affords to pay a young and captivating sugar lady for dates and intimacy if it's involved.
Arrangement
It's a direct list of rules or a formalized settlement between both sugar dating partners. Before starting to date, a sugar daddy and sugar lady set an arrangement including dating preferences, how often they want to meet, what places they want to visit, and the type of allowance. Also, this arrangement can include sex if both partners agree. During dates, sugar baby and daddy stick to the settlement or may discuss some changes
.
No Strings Attached (NSA)
No Strings Attached relationships is a choice of a guy and lady to go on dates and have a fun time together but without falling in love. This connection can involve emotions but only positive ones. It can be a passion and sex between partners if they decide. It's an optimal variant for people with a lack of time, who are too busy with their studying, work, or kids. This arrangement is far from a traditional romantic affair and prostitution. The allowance is possible there but isn't obligatory. It depends on the settlement between a man and woman. The NSA attraction is in the freedom of choice, where partners don't care about feelings and obligations. These dates are full of exciting and pleasant emotions. People bored with stressful romantic affairs leading to disappointment find this type of connection beneficial. Getting involved in such a non-traditional commitment, partners gain almost everything great from traditional dates, but without responsibilities. They can have intimacy or not, but without obligation to date for a long period.
Splenda
A Splenda Daddy is an open-minded guy striving to become a sugar daddy, but his financial status doesn't allow him to arrange such a relationship. This partner is attentive, kind, and pleasant, but he can't afford to supply a sugar lady. This man doesn't meet the requirements of a sugar man.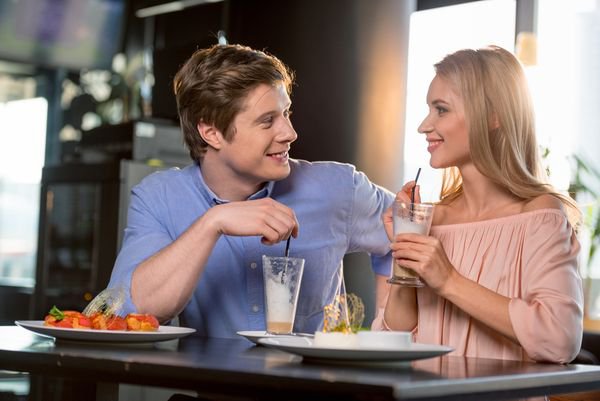 Salt Daddy
It's a meaning entirely opposite to a sugar daddy. It's a man pretending to be rich and successful for catching sugar babies' attention. Trying to behave like a successful man, he wants to get everything needed from his victim paying nothing for it. He can't afford to pay bills and support financially, that's why he often finds a reason to pay later, but in fact, such a man never pays. Doing all his best to deserve a lady's trust, he just wants to get sex.
Allowance
It's financial gratitude paid by a sugar daddy to his gorgeous girl for pleasant dates and intimacy. This financial support can be given in different forms like paying bills, living expenses, trips, jewelry, money, and other gifts. It's an integral part of the arrangement between sugar partners which is discussed before going on dates.
The sugaring industry is still growing, attracting more and more wealthy men and open-minded charming ladies. Becoming more embraced in modern life and relationships, it gathers numerous new sugar baby terms. All of them can be included in the SD Dictionary, but they change with the development of this sphere. However, the terms in this article are basic and stable, giving you a detailed understanding of the sugar world. Wanting to become a sugar girl or guy, you get to know how such a connection operates through its slang. Understanding its meaning, you become closer to this lifestyle and get rid of prejudices. Keep in mind all of them and start your sweet story with a fresh mind.
About Me
Last Updated: 13 August 2021